Dear Prospective Immigrant,

The Auckland Jewish community is a vibrant one, which is currently wishing to increase its membership to ensure its survival and preservation for generations to come.

We therefore thank you for your enquiry and trust that the enclosed information will give you some guidance in assessing the opportunities offered by life in Auckland.

The information pack details

The city, Auckland's two Jewish communities, schooling, and provides you with some basic information about New Zealand's immigration criteria.

The community is fortunate to be assisted by three Jewish immigration consultants who are well placed to assist you with the immigration process. ·

Myer Lipschitz (and Iain Macleod) of ProteaPacific:
PO Box 99606, Newmarket, Auckland;
Tel +64 9 307 0767; Fax +64 9 307 0737;
email :myer@proteapacific.co.nz

Durban office;
Suite 203, York House, Glenashley, Dbn;
Tel/Fax 031 562 1602.


Gerald Cohen of Firstlight Immigration:
Po Box 55161; Mission Bay; Auckland; New Zealand
Tel +64 9 578 1341; Fax +64 9 578 1342;
email : info@firstimmigration.com
Web site : www.firstimmigration.com


Geoff Levy of Neumegen & Associates:
PO Box 5968, Auckland;
Tel 64-9- 379 6302; Fax 64-9-379 4174;
email geoff.levy@neumegenlaw.co.nz


Meanwhile, if you require any further information, please email me at, chap@talk.co.nz

Yours sincerely
Leon Chapman

Bnai Brith






A guide to the life in this vibrant Pacific City
for Jewish immigrants
Prepared
by the Immigration Committee of
Beth Israel and Beth Shalom Synagogues
2002
Auckland
is a modern, cosmopolitan metropolis with all the features and amenities one would expect in a major international city. Auckland also offers a pleasant, easy-going lifestyle and all the facilities you need for a fulfilling Jewish life.

Auckland is the largest city in New Zealand. In just over 150 years it has grown
from a collection of tents on a harbour foreshore to a city of over 1 million people - about a third of the country's population. Auckland is ethnically diverse – and is in fact the largest Polynesian city in the world.
From Mangawhai Heads in the north to the Waikato River in the south, the Auckland region includes three harbours and covers more than 5500 square kilometres of land. New Zealand is at its narrowest point, 9 km, in Auckland with a thin isthmus separating the glistening waters of the Waitemata and Manukau Harbours. The two harbours were once ocean floor, as fossils found on nearby islands indicate. Millions of years later there was land, and smallish volcanoes erupted from time to time. Then the sea rose at the end of the last Ice age (about 12 000 years ago), leaving the isthmus and coastline more or less as we know it today. The Waitemata opens into the large, sheltered Hauraki Gulf, which is dotted with islands, the most visible one from the city being the volcanic cone of Rangitoto. The city's geography is dominated by over 60 volcanoes - now grass covered hills - dotted around the city.
Auckland is one of the most spread out cities in the world, although its population is much less than places of similar area like London, Los Angeles, or Melbourne. Although it is one continuous urban area, Auckland is made up of four cities - North Shore, Waitakere, Auckland, and Manukau.
The Maori name for the Auckland isthmus is Tamaki Makau Rau, meaning "Tamaki with a hundred lovers". The lovers were the tribes who for many generations fought over possession of the prized land for Tamaki was considered a very desirable place to live. Auckland is still considered a very desirable place to live and many new immigrants choose to settle in Auckland. The first Pakeha (Maori for European person) settlers came mainly from England, Ireland, and Scotland.(These early settlers thought Auckland's weather was terrific!) More recent immigrants have come from Europe, India, South-East Asia and from Islands all over the Pacific. The latest wave of immigration has seen South Africans strongly featured.
For most of its history Auckland grew south of the Waitemata Harbour. Getting to the other side of the harbour - the North Shore, meant taking a ferry or making a long detour around. It was not until 1959 that the Harbour Bridge was built. Population on the North Shore grew in leaps and bounds and so did bridge congestion which got so bad that in the end the four lane bridge was expanded by adding two lanes on each side.


Auckland is known as "City of Sails" - its official nickname. It is definitely a water-oriented place as befits its location. Auckland claims to have more boats per capita than anywhere in the world. Westhaven is the city's largest marina, with more than 1500 craft moored in the shadows of the harbour bridge. Dinghies, yachts, power craft boats, canoes, kayaks, windsurfers, rowing- shells, fishing boats, ferries, coastal traders, and big container ships are all found on the waters.
One of the reasons why Auckland is a relatively clean city and famous for its sailing is the prevailing west or south-west wind which blows away much of the pollution and bowls the yachts around the harbour.
Most Aucklanders live within a few miles of the water, so going to the beach is a favourite pastime for swimming, boating, walking, and jogging. Some of the best beaches are on the North Shore - Takapuna and the east coast beaches up to Long Bay and the Whangaparaoa Peninsula.
Popular eastern suburb beaches include Mission Bay, Kohimarama, and Bucklands Beach. Herne Bay is a popular inner city beach near the Harbour Bridge. On the west coast are the famous surf beaches of Piha, Te Henga, and Muriwai. Here waves crash onto long stretches of black sand - wild beaches that contrast sharply with the tame bays of the east coast. It is here that the world-acclaimed film "The Piano" was filmed.
Besides its many beaches and volcanoes that one can walk or drive up, Auckland is proud of its many parks and gardens. The most prominent volcanic cones are Mt Eden and One Tree Hill. The highest spot in town is Mt. Eden, with a deep crater and a view that takes in the whole isthmus, both oceans, and the lands to the north and south of the city. Cornwall Park, adjacent to One Tree Hill, is famous for its beautiful trees, its sheep and cows, observatory, childrens' playground, and beautiful picnic venue. It is one of Auckland's best-loved open spaces.
The 80 hectare Auckland Domain is the oldest park in Auckland. The Domain is also home to the Auckland Museum which has an excellent collection of Maori art and artifacts. "Opera in the Park" and "Symphony Under the Stars" are two outstanding free popular summer events that take place in the Domain. The native bush clad Waitakeries in the West offer ample opportunities for tramping (hiking). The Waitakere ranges are famous for their beautiful bush, kauri forest, Scenic Drive, parkland, birdlife, streams, waterfalls, nature walks, and views. Tamaki Drive is Auckland Central's most scenic route, passing a number of beaches. It is a flat road, ideal for cycling and roller-blading, and is popular with walkers and runners.
Aucklanders love outdoor life - just about every sport imaginable is played. There are many sports clubs running events, and coaching children in their chosen sport. Auckland's biggest sporting occasion is the Round the Bays race held every March. It is one of the world's greatest fun runs. Many children take part, as well as families, work teams, grannies, and people in wheelchairs. Eden Park is the home of rugby and cricket, and the scene of many famous international matches. Golf is played at over 20 courses around the city, and one can watch horse races under floodlights at three different venues.
One of New Zealand's most famous citizens is Dame Kiri Te Kanawa, an international opera star. (She sang at Charles and Diana's wedding). Apparently she announced that she would not sing in New Zealand until a decent opera house was built - resulting in the Aotea centre, opened in 1990 - a world-class performing arts centre. The 2500 seat theatre has banquet facilities, meeting rooms, and conference areas and is located in Queen Street in the centre of the city. The Town Hall is also a regular venue for concerts.
The Auckland City Art Gallery (opened in 1888) is one of the most important archives of New Zealand art in the country. It is a centre for research and exhibits of New Zealand art works. Auckland's "New" Art Gallery specialises in contemporary art. There are also numerous private galleries in the city. Auckland boasts the recently completed Sky Tower, the tallest building in the southern Hemisphere, which offers 360 degree viewing of the city, and contains New Zealand's second casino.
Restaurants and nightlife abound in Ponsonby, Herne Bay, Parnell, and along the waterfront, with pockets in the city centre and other areas. Just about every type of cuisine imaginable can be found.


Auckland is a major port and industrial centre. This is one of the main reasons why Auckland became the biggest city in New Zealand. In the Auckland region manufacturing, retailing, and business services are the main sources of income. Products of the metropolitan area include iron and steel, processed food, machinery, textiles, clothing, forest products, and fertiliser.

Auckland averages about 2012 hours of sunshine a year, about 50% of possible sunshine. The hottest months are January and February, although December and March can be nearly as warm. Temperatures often reach above 23 degrees Celsius in the afternoons of January and February. The average summer temperature is 20 degrees Celsius. The average winter temperature is 11 degrees Celsius. Auckland has an average rainfall of 1200-1600 mm. Auckland also has a reputation for being humid at times.


Most Auckland families like to live in separate houses on their own section. Terraced houses or clusters of high-rise apartment buildings - a feature of big cities in other countries - are only just beginning to catch on in Auckland. In some suburbs, older houses on big sections have been replaced with townhouses - three or four smaller units joined together and sharing the garden. Clusters of terraced houses are also beginning to develop, particularly around key transport routes. This makes better use of land, especially in the suburbs close to the city centre.
Jewish South Africans have tended to settle in the older, more central eastern suburbs like Remuera, St Johns Park, St Johns, Meadowbank, St Heliers, Kohimarama, Glendowie, and Mission Bay.
However some families have favoured the North Shore, which is a particularly popular area with the thousands of South Africans in Auckland; and the southeastern suburbs (Howick, Pakuranga), which provide more value for money than the central suburbs.
Rental costs of houses obviously vary according to the location and the size.
Interest rates for a mortgage are around 7.3-% as at June 2002.

Educational institutes are a major feature of Auckland. As well as the Jewish Day School, Kadimah, there are obviously numerous other pre-school and junior schools available. There are both private and local-council run day care centres and kindergartens. There are primary schools in most suburbs and high schools in every area. While all state primary schools are co-educational, some high schools are single sex. Admission to local state schools (especially the more popular ones) is generally by residential zoning. There are, too, a number of private schools, most of which are single sex and affiliated with a Christian denomination.

About Kadimah College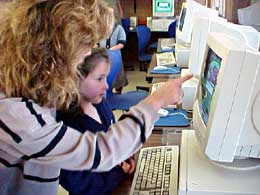 More Information about Kadimah College
The concept of education has always held a place of paramount importance for the Jewish people. In this respect the Jewish Community of Auckland is no different from Jewish communities all over the world. The concern of the community is to provide a Jewish education for its youth over and above the secular education they would receive as a matter of course.
Kadimah College was founded in 1971 as a result of monies left by the late Bernard Goldwater for the purposes of providing Jewish children in Auckland with an appropriate education. Kadimah has grown from its small beginnings with just 7 pupils to now being a vibrant College of about 270 children. The Intermediate classes, Years 7 and 8, were added in 1986. In 1998 Year 9 was added, Year 10 in 1999, and another level each year thereafter will be added. With a licenced preschool attached, Kadimah currently provides for children between the ages of 4 and 15.
Kadimah has a strong tradition of academic excellence. The aim is to extend all students to realise their potential, while at the same time giving additional support to those with special needs. The school is concerned with the development of the whole child.
Kadimah also accepts enrolments from non-Jewish students. The diversity of ethnicity and religions is valued by the College; it is a school "where it is safe to be different."
A Governing Committee of appointed members' controls the school, whilst the day-to-day professional leadership of the school is under the direction of a full-time Jewish Headmistress, Mrs Lenna Rosenberg. The Jewish Studies programme is under the direction of Mr Laurie Rosenberg. Lenna and Laurie joined the Kadimah community at the beginning of 1999. Lenna was vice principal of a Jewish primary school in London, and Laurie held positions on various Jewish educational boards. He has considerable expertise in curriculum development and these skills are being fully utilised.
One of the great strengths of Kadimah is the low teacher student ratio. It is Kadimah policy that no class will have more than 25 pupils; junior classes are set at 22. The Preshool is registered to take 25 children (and by law may not exceed this number). A waiting list for entry is maintained. Certain levels may not be able to accept more pupils.
You may email the principal for more information: princpal@kadimah.co.nz
http://www.kadimah.co.nz
Or write to the school: PO Box 68 135, Newton, Auckland
Phone 0964 9 373 3072
Fax 0964 9 366 6121
To conclude, a quote taken from the Accountability Review Report, undertaken by the Education Review Office (ERO) in 1998. ERO reports are conducted on all private and state schools every few years. "All staff contribute to the warm and inclusive atmosphere that is such a special feature of the school . . . Students at Kadimah College are well served. They receive a high quality education, which takes account of their intellectual, cultural, physical, and spiritual needs. Programmes combine the celebration of Jewish culture with excellence in New Zealand education."


Children usually attend primary school from age five, and it is compulsory to attend by age six. They stay at primary school until Year Six at about age 10-11. After primary school, children attend intermediate school for two years (Year Seven and Eight) and secondary schooling, which commences at Year Nine, follows this. Some primary schools take children through to the end of the intermediate years, but there are also specific intermediate schools.
Most schools in New Zealand are part of the state system. There is no legal requirement to pay fees at state schools, but it is usual for parents to pay some fees and charges. In general, any child can go to any state school even if there is a state school nearer to where they live. However, some popular schools that have more pupils seeking enrolment than they have places for, restrict pupil intake to local residential areas.
Private schooling is available, but is expensive. Private schools get some government funding, but income is largely from fees. There are also schools known as integrated schools - an integrated school is one, which was a private school, but now gets state funding for staff and operating costs. Fees may still be charged, but these would not be as much as for a private school. Many of the integrated schools have a religious character. Uniforms are worn at private schools, but not necessarily at public schools.
The school year starts at the beginning of February and finishes beginning to mid-December, after which there is the long summer vacation. The school year is usually divided into four terms.
The Special Education Service gives information, help, and advice to parents and schools with special needs children. Children with physical, intellectual, or other disabilities, and other special needs may be enrolled at regular early childhood services and schools.

Tertiary Education
There are a number of options for further education and training beyond secondary school. New Zealand has seven universities, 25 polytechnics, six Colleges of Education, a number of private educational institutions, as well as industry training options.
In Auckland alone, there is a large choice of tertiary education institutions. The University of Auckland is physically located in the central city area. Most faculties, eg Arts, Architecture, Commerce, Engineering, Law, Medicine, Science etc are offered. Dentistry and Veterinary Science are only available at Otago University in Dunedin. Massey University, which has its base campus in Palmerston North, now has a campus located on Auckland's North Shore, giving people a choice of two local universities.
The technical institutes – including Auckland and Manukau Institutes of Technology and Unitec offer an extensive range of vocational courses in fields as diverse as accountancy, dress-designing, engineering, journalism, nursing, photography etc. Auckland also has a College of Education, which offers early childhood, primary and secondary teacher training.
There is a range of Government allowances for tertiary students to assist students with their study and living costs. To qualify a student must be either a New Zealand citizen or permanent resident, and the rate paid depends on the student's age, the parent's income, and whether or not the student lives at home.


More than 5,000 Jews live in New Zealand - the majority in Auckland - with a significant number also l ocated in Wellington. There are two synagogues in Auckland, Beth Israel and Beth Shalom. Beth Israel is a modern orthodox community, while Beth Shalom is a progressive congregation. This ensures that almost all immigrants will find a congregation to meet their needs. Each congregation has written a short background piece describing the features of their community.

Beth Israel – Auckland's Modern Orthodox Community
Beth Israel is a modern orthodox community of around 600 families. The congregation employs one Rabbi and one community Shaliach. Rabbi Lawrence and his family have been with Beth Israel since 1997. The community Shaliach is Shamaya Berkowitz. As well as taking an active part in religious services, he serves as headmaster of the Sunday school and is accredited to B'nei Akiva.
The Beth Israel congregation maintains a centrally located community centre with a synagogue complex consisting of two sanctuaries. The larger sanctuary which seats about 800 is used for Shabbat morning and Yom Tov services while the smaller one, seating approximately 100 is used on Friday evenings, and minyans held during the week. Barmitzvahs, Batmizvahs and weddings are usually held in the larger sanctuary, depending on the number of guests. In summer, the chuppah sometimes takes place in the courtyard – central feature of the community centre.
The community centre contains two adjoining function halls with a fully equipped milchig kitchen. The function halls are widely used for community events such as the popular adult education classes, B'nei Akiva meetings, Israeli dancing lessons and visiting speakers. The centre also has a mikveh and a shop selling kosher foodstuffs (including kosher meat supplies) together with a range of Jewish books and gifts.
Though no kosher restaurants currently operate in Auckland, a number of hotels and restaurants provide kosher facilities for functions such as wedding receptions, anniversaries and barmitzvahs. A number of catering companies – including the synagogues own Ladies Guild - also provide kosher catering, prepared using the kitchen located in the community complex.
Beth Israel runs a Hebrew School for children aged 7-12. Classes are run every Sunday morning throughout the school year. The Hebrew School is run by Shaliach, Shamaya Berkowitz, and has a keen band of regular pupils. The Hebrew School provides fundamental education in Hebrew language and Jewish life. Hebrew School provides an essential grounding for bar or batmitzvah study and all children preparing for these events are asked to attend.
Auckland's Jewish day school – Kadimah College – is located within the complex. Details about Kadimah are provided in the section on schooling.


Beth Shalom – Auckland's Progressive Jewish Community
Beth Shalom is a progressive Jewish community located in Epsom, to the east of the central city. If you decide to come to live in Auckland, there are two things you can be sure of: The first is that you'll make a quantum leap in your quality of life. The second is that you will be warmly and unreservedly welcomed with open arms at Beth Shalom Synagogue. This friendly Reform Synagogue has about 200 memberships (a mixture of families, singles, retirees and country members) with a fabulous international blend. In addition to the "Kiwi's", there are a significant number of South African families and many American and English families too.
Beth Shalom has the good fortune to have two fabulous Rabbi's (David and Patti Kopstein). Since their arrival in November 1998 for the start of their four year contract, they have earned the respect and admiration of the entire Jewish community for their warmth, hospitality, Judaic knowledge and spiritual leadership.
Beth Shalom's Hebrew School offers Sunday morning classes ranging from KinderSchul through to post Bar/Bat Mitzvah classes, catering for children from three years of age. The Hebrew School is lead by volunteers and teaches Judaism with sincerity, love and enthusiasm. The aim is to ensure the children enjoy coming and leave with something meaningful. Learning is not only from books. Stories, singing, games, arts and crafts and trips make learning enjoyable and memorable. Rabbi Patti is Co-Principal of the Hebrew School and has already implemented many innovations that the kids all love.
Beth Shalom also hosts the Auckland College of Hebrew Studies on Sunday mornings (another Rabbis' Kopstein innovation). It is a mixture of torah study, lectures, Hebrew lessons (reading and conversation), singing, bagels with smoked salmon, camaraderie and learning.
Services are held on Friday evenings at 6:30 pm and Saturday mornings at 10:30 am. You can count on being greeted with friendship, smiles, warmth and open arms. This is one of the main characteristics that Beth Shalom is noted for.
On the first Friday of the month Beth Shalom has a social evening that is gaining in popularity month by month. Following Services, the community has the first of the Sabbath feasts "Se'udot" in the form of a potluck dinner. It is a great opportunity to strike up new acquaintances in a relaxed, cheerful Jewish environment. In addition to services and a lively fun dinner, we celebrate children's birthdays for the coming month. Rabbi David does the Shabbat Boogey Dance with the youngsters and then benching (singing) commences around 9:00 pm to finish off the evening.
Of course Beth Shalom caters for all life cycle events, such as births, Bar/Bat Mitzvahs, weddings, and funerals. We also run a Judaica shop where you can purchase all the necessary supplies for the holidays (including Passover).
Beth Shalom extends a warm welcome and invites you to visit upon your arrival to Auckland. If you'd like to know more about Beth Shalom, feel free to Email Debbie Mayo-Smith at: debbie@dsmzander.co.nz


Jewish Social, Cultural and Educational Activities
A wide range of social, cultural and educational activities is offered by the many Jewish organisations in Auckland. There are picnics, dinners, adult education seminars, guest speakers (both local and international) and lots of activities specifically for the youth.
Some of the Jewish organizations active in Auckland include B'nei Brit, Zionist Society, United Israel Appeal, Council of Jewish Women, WIZO, Hillel/Jewish Students, B'nei Akiva, Habonim, Maccabi and the Chevra Kadisha. Auckland also has a Jewish retirement home known as Shalom Court. Residents live in self-contained flatettes with tea/coffee making facilities and eat their meals together in a shared dining room.
Jewish Youth Groups
Both B'nei Akiva and Habonim are active in Auckland. Both groups have regular meetings, usually on a Sunday. Camps are held every summer, and older members sometimes attend camps in Australia. Both movements have their own shaliach from Israel. They usually come out for about three years. The movements fulfil a social, cultural, and religious function for their members, many of who ultimately spend a year in Israel before returning to New Zealand with advanced leadership training.

Although the Auckland Jewish community is small numerically, it is nonetheless a very vibrant one and it is well respected in the general Auckland community. Many Jews have held (and hold to this day) high offices in local and national politics. Indeed Auckland's first mayor was Sir Dove Myer Robinson, whose great-grandchildren are members of the community today.

Being Jewish in Auckland – like anywhere in the Diaspora – is a matter of commitment. You can be confident that in choosing Auckland as your new home, you will have access to every facility you need to live a Jewish life – and a supportive community ready and waiting to welcome you.

USEFUL WEBSITES
Softlandings – support for a smoother transition to life in New Zealand: http://www.softlandings.co.nz
Auckland Hebrew Congregation – information about the community, message from the Rabbi
Jews New Zealand – links to a range of sites about Jews and Judaism in New Zealand


RESIDENCE GUIDELINES
Obtaining residence in New Zealand is easier than obtaining residence for many other countries. This is a guideline summary of the criteria for obtaining residence in New Zealand only. It does not include every aspect of Government Residence Policy, for example, it does not detail policy relating specifically to Information Technology Specialists and or businesses relocating to New Zealand. Furthermore, it does not deal with visas or permits pertaining to temporary stay in New Zealand e.g. Student/ work permit applications, it only addresses the issue of permanent residence.
This guide provides you with a good, basic overview of the criteria that may assist you to understand New Zealand's eligibility criteria.
If you are interested in immigrating to New Zealand we strongly suggest you arrange a consultation with a reputable immigration solicitor/consultant for the purposes of ascertaining your eligibility for permanent residence in New Zealand.
For further information please refer to the following web sites
Protea Pacific http://www.proteapacific.co.nz
Firstimmigration : http://www.firstimmigration.com

Residence in New Zealand
Every person who wishes to immigrate to New Zealand needs to apply for residence. Residence entitles you to live, study and work indefinitely in New Zealand. You may apply for residence from inside New Zealand if you are in New Zealand lawfully, on a temporary permit. You may also apply for residence from outside New Zealand.
Photo Gallery of Auckland